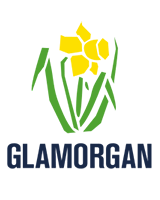 County Cricket Division 2 / Glamorgan CCC
Latest news headlines, social media updates, club information, related club links directory, travel choices & local sports / business offers
Glamorgan CCC
---
Glamorgan CCC's latest news headlines and social media updates from the UK's only non-profit EU funded cricket directory, Gladiator Cricket. Please support our local sponsors as all the money from advertising on this page, after running costs, goes towards sponsoring local grassroots sports through our sister site Gladiator Sports.
Away Travel Info: Sophia Gardens
Exit the M4 at junction 29, and follow the A49(M) towards Cardiff. When the A48(M) turns into the A48, continue along the A48 to the A4161. Exit the A48 here, and follow the A4161 towards the town centre. As you approach the river Taff, turn left into Cathedral Road (A4119). Follow Cathedral Road for approx. 500 yards, and then turn right, following the signs for Welsh Institute of Sport.