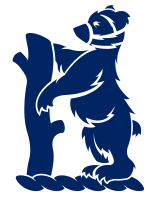 County Championship Group 1 / Warwickshire CCC
Latest news headlines, social media updates, club information, related club links directory, travel choices & local sports / business offers
Warwickshire CCC
---
Warwickshire CCC's latest news headlines and social media updates from the UK's only non-profit EU funded cricket directory, Gladiator Cricket. Please support our local sponsors as all the money from advertising on this page, after running costs, goes towards sponsoring local grassroots sports through our sister site Gladiator Sports.
Club Details: Warwickshire County Cricket Club
Warwickshire County Cricket Club was founded in 1882 and are known as The Birmingham Bears in One Day cricket. Warwickshires home ground, Edgbaston, has a capacity of 25,000.
Warwickshire County Cricket Club
The County Ground
Edgbaston
Birmingham
B5 7QU
Telephone:
Tickets Line:
Contacts:
0844 635 1902
0844 847 1902
Stadium / Home Ground: Edgbaston
Other information...
Club Founded:
Head Coach:
Chairman:
1882
Dougie Brown (Director of Cricket)
Norman Gascoigne
---
Warwickshire CCC local sports & business links:
---
County Championship Group 1
---
Warwickshire CCC information links:
One Day Logo:
---